Managed Services
An all encompassing solution. Providing peace of mind to small and medium businesses

Project Management
We can assist to any degree needed- from start to finish including post deployment support

Break/Fix
For when your computer fails, printer breaks, PC cleanup, virus/ malware infections, or desktop data backups
Have a question?
Try searching our knowledgebase for immediate answers to many common issues
Custom Website Development
Take your business online
Interested in seeing more?
Check out out our full website portfolio
What our clients say
We care about your needs

Engaging Advanced IT Professionals to establish and maintain our medical practice's computer network was one of our best hires. Steve and his team provided excellent service consistently over many years..  Most importantly, whenever we faced a computer disruption, Advanced IT made it a high priority to get the matter resolved quickly, knowing how important this is to a business.  And, beyond their technical expertise, the team are great people who were a pleasure to deal with.
Dr. Michael Kirsch
Center for Digestive Health

We have been using Steve and his team for our IT solutions since 2012. They have always been very responsive to our requests for solving issues with our network. Response time is quick which minimizes our downtime. Steve provides options and insight for maintaining our network that others don't. With other IT service providers, I felt they were charging us for time it took for them learn about our network. Advanced IT Professionals come in with the knowledge it takes to solve our problems. The level of support is customized to our needs with Steve offering full service for higher level issues to self-servicing for routine issues. Some technology firms want all control over your network; a solution that can lead to high monthly billings. Advanced IT's billings for work completed is very fair; never gouging for large or small jobs. And they are certain to make you aware of the costs of services and products prior to implementation. With Advanced IT, the fears and anxiety that can come with solving technology issues are gone!
Dave Kleve
Kleve & Associates Insurance Agency

I have been a client of Advanced IT Professionals for almost 10 years and have thoroughly enjoyed working with Steve, Scott and their crew. As a sole practitioner who relies heavily on technology, I have always found Steve and his people to be very responsive and thorough. I have obtained hardware, software and first class advice and service from them, and have never been disappointed. I look forward to continuing to work with them in the future!
Jeffrey G. Wyner
Jeffrey G. Wyner - Attorney

Advanced IT has been our first choice for many years when it comes to all our computer needs. Steve has never steered us wrong whether it's for repairs or purchasing new equipment.  They're a top notch sales/service provider!
DeAnn Dominish
Willoughby Hills Development & Distribution
Working with Advanced IT Professionals, Steve Bull, is a pleasure. Steve is very professional, but at the same time very down to earth. His explanations for any problems we are having with our computers or network are clear and in terms that our staff can understand. When new technology arises that Steve feels could help us, again they are explained in a way that we understand which makes decision making easier. You are never made to feel that any question is too big or too small. When Steve is here on a call he always has time for that one more question that seems to arise. Steve truly understands that our computers are a main part of our business and when we have problems, time is usually of the essence. We would recommend Advanced IT Professionals, and Steve Bull, to anyone who is frustrated or unhappy with their current technology support.
N. Baldwin
Ziccarelli & Martello - Mentor, Ohio

We have been using Advanced IT Professionals for a number years and have always received prompt attention to the needs of our computers and printers. Steve and his crew are wonderful and always answer all our questions in a professional manner. They not only help with technical support but understand our accounting software which is a huge plus to us.
Carly Henn
Graper and Warmington

We have been working with Steve and Scott from Advanced IT Professional for the past five years. We could not be happier with the fast, friendly and professional service we received from them. Our network stability has improved 110% since they took over our IT service contract. They are very attentive to our needs and always recommend equipment and services that are most beneficial to our company.
Darlene Frankel
Office Manager, Center for Digestive Health
It has been a pleasure working with Steve and the entire Advanced IT Professionals team! Their immediate response and service is exceptional. I highly recommend Advanced IT Professionals for your IT needs!
A. Reiss
Ziccarelli & Martello - Cleveland, Ohio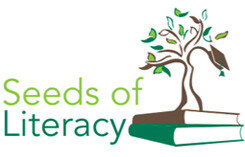 Working with Advanced IT Pros has been as seamless as working with an in-house IT staff. Each member of their team feels like one of ours. They are professional, courteous, and they have a sense of urgency when trouble-shooting. These qualities make them our vendor of choice for all of our technical needs.
Bonnie Entler
Executive Director, Seeds of Literacy

Steve Bull and Advanced IT Professionals are reliable and highly responsive. They adeptly address our IT issues with professionalism and kindness, and have been our "go to" resource for technical challenges, hardware and software recommendations, and security monitoring since we opened our business.
Cynthia A. Lammert, Esq.
Partner, Coakley & Lammert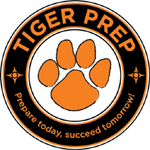 Steve and his team volunteered to help our tiny nonprofit do a major website overhaul. I am so thrilled with how much better it looks now and how smoothly it is working. What a pleasure to work with a group who is so hands on, friendly, responsive and professional!
Jennifer Treadway Burke
Emeritus, Tiger Prep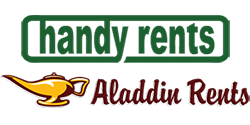 Working with Steve and the team at Advanced IT Pros over the course of the last 5 years has been exceptional. They provide real-time assistance and on-site consultation for all of our IT needs and issues as a growing business. It's reassuring to know they are available to troubleshoot 24/7 with a knowledgeable and reliable staff of experts. Advanced IT Pros understands that digital technology has a huge impact on our business and they constantly go the extra mile to ensure we are running smoothly.
Patrick Miller
General Manager, M&T Enterprises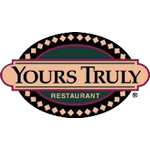 After years of struggling with IT issues, at work and at home, Advanced IT Professionals was introduced to us. With proprietor, Steve Bull, our frustrations were eliminated, and we no longer spent days trying to figure out what was wrong, and how to get it fixed. An important lesson was learned. If one person, one company does not take charge of the big picture, and proactively handle IT, one is constantly fixing symptoms, never getting to the problem. Finally, Advanced IT allows us to do what we do best, while they take care of systems and communication.
Without hesitation, we recommend Advanced IT Professionals and Steve Bull as your IT coordinator, developer and maintainer. We no longer have to think about that very important part of our business.
Dixie Singer
President, Yours Truly Restaurants